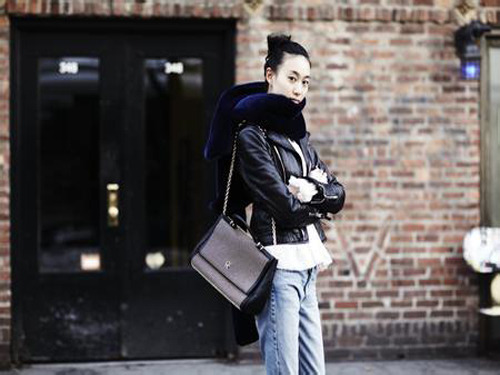 For Y-type girls whose shoulder circumference is larger than hip, the key to your dress is to weaken the feeling of "top-heavy", use a wide collar to modify the wide shoulders, and be able to properly design a full-filled buttocks to minimize the swelling of the upper body. Body shape is more perfect.

Tops try to choose a simple design, vertical lines decorated, with a cool sense of receding, the lower body try to choose bright colors and bright clothes, in order to achieve balance with the upper body.

1. Avoid any styles that have the effect of widening the shoulders, such as large shoulder pads, epaulets, large lotus neck collars, flat collars, piping or pleats on the shoulders, puff sleeves, etc. 2. Put bright spots on your legs. , such as short skirts or beautiful anklets, diverting the line of sight will make people completely forgot the wide shoulder.

3. If the buttocks really have no meat, you can also choose to have a border pattern Harlan pants, bell-bottoms, tutu skirts, but it is recommended not to be too fancy to shorten.

Y-girls tend to have relatively long legs, suggesting this natural advantage when dating, showing slender long legs. High-waisted large jumpsuits are strongly recommended. Short or high-rise tops can make the upper body look petite, lengthen the proportions of the legs, with wide leg pants, straight pants, instantly balance the Y-type female upper and lower body is not coordination. On the decentralization and decently revised body, absolutely charming dating outfit.

In addition to the literary style dress, personalized mix and match dress can also wear out their own entertainment leisure range. Y-girls are born with the style of generals and can naturally support their clothes and wear fashionable women's confidence. Fortunately, the Y-shaped figure is better than other people can wear a wide skirt type, such as organza Tutu skirt, or eye-catching stripes, checkered, printed patterns of pants or skirts, without worrying about the size of the buttocks. Pay attention to the short coat and simple design!

Y-type females must highlight their body strength - fullness of the chest and slender legs! The most suitable for wearing gorgeous evening dresses and hollow high heels. Upper body selection Bra or deep V design must be tight! Skirts to show the legs of perspective skirts, split skirts, or skirts are the best choices. The deep cleavage of the Y-shaped females is in stark contrast to their slender legs, sitting firmly on the party's queen. It must be remembered that the upper body must not have an element of swell visual effect. We must weaken the wide shoulders!

Polyester Embroidery Thread Raw White It is made of FDY twist, mainly used in the production of dyeing Embroidery Thread, and can be provided in hank, normal winding cone and soft winding cone according to the requirements of different dyeing equipment. It is uniform twist, knotless, less dyeing loss.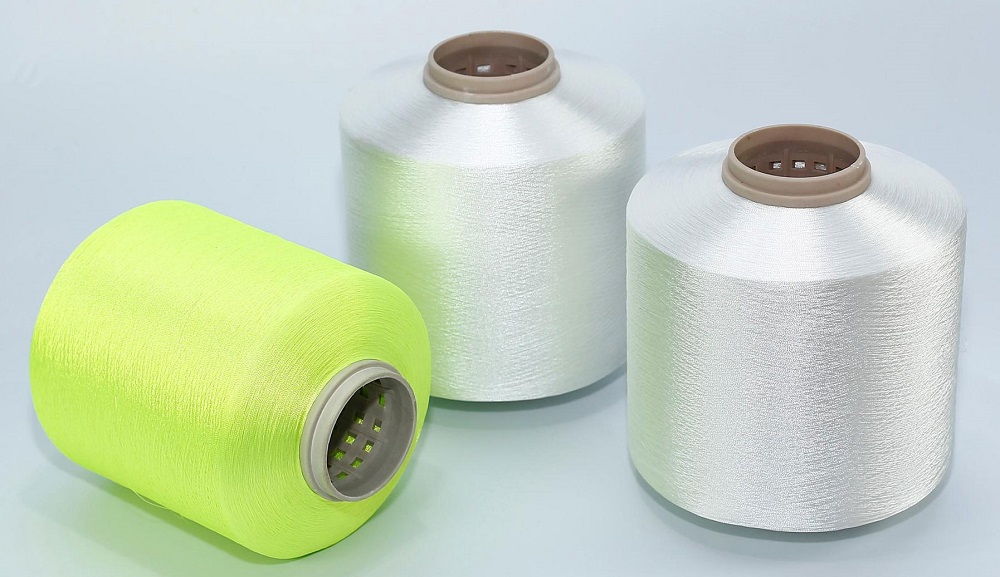 Polyester Embroidery Thread Raw White

Rayon Embroidery Thread,Embroidery Thread,Polyester Embroidery Thread Raw White,Embroidery Sewing Thread

YIBIN MERRY TRADING CO. LTD. , https://www.cnmerry.com