Sometimes sudden sudden success, even their own experience which also feel very confused. He is the one I am interviewing this time, and Yao Anping from Xuanhua City, Anhui Province.

Before I saw him, I looked at the information about the company. He was himself a child whom the school called a talented designer. He was an orphan. His parents died young. When he was young, he was a grandmother and he liked to do The thing is blankly standing in front of the store through the window to see inside the clothes sold, he can stand blankly for a day, until hungry, home cooking.

When I found his Milan Spring integrated fashion shop at No.82 Renmin Road, I found his shop very lively and overcrowded in the store, so he asked me to go to his house for an interview.

Yao Anping is a very introverted person, can be said to be a little stiff, when he graduated from secondary school, he still likes to see other people's clothes in the window. When the shopkeeper asked him: "Do you want to wear it, I'll send you one?" He shook his head and said: "No. I want to help my grandmother do one."

When he said such sad words, his face still can not see any expression, then I talked about why he joined Milan spring, when talking about the design of this topic when he was a little endless
"I think his design is very unique and very clever, that style is the most popular today under the Italian free style, with fresh, elegant and elegant colors, with beige, pink and other colors designed pajamas and lingerie , Coupled with his material is very comfortable microfiber and copper ammonia according to a certain percentage of knitted combination, and this material itself has a kind of moisture through the sweat through the body wear will not feel the body because of sweating Sad. "

"Then you joined that time?" I asked

"Joined it"

"At that time, I did not think about anything else, such as economy, etc. After all, you are so successful now and certainly not by chance."

"I just feel the design of this brand is very good, the initial fee is also very cheap, the key is that I like this is surrounded by so many well-designed clothes, which reminds me of my grandmother's feeling."

"Have you ever considered any site?" I asked him seriously

"The company recommended to me the address, I feel pretty live rented down" He looks like this serious to me difficult to understand.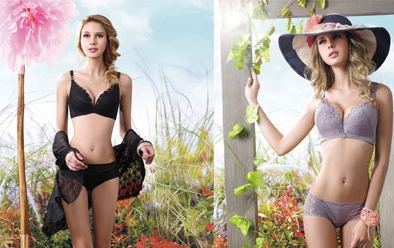 "Your current annual income has reached an average of 960,000 per year for three years according to my statistics, and I have already opened three outlets. You should only have designed the clothes that are worth the feeling.

"You asked me, I do not know why, but the guests started more, the salesperson began completely inadequate, the goods are also sold soon so it? Purchase channels and other things are the main company where get."

At the time, I thought he did not have the talent that any entrepreneur should have. His success is completely by accident. When I had wanted to leave here I saw a sketch hanging on the wall. The above is a sketch portrait of kind-hearted elderly.

"this is?"

"My grandmother, this is what I painted after my grandmother died."

I looked at the smile on his face that was revealed for the first time, and I felt surely he was not that accidental success.

Milan Spring China Merchants to join the hotline:

Bag Closing Thread,Reliable Bag Closing Thread,Pp Bag Closing Thread,Bag Closing Thread White

Nignxia Hengfeng Textile Technology Co., Ltd. , https://www.hffiberyarn.com